Amazon Web Services
™
The world's most popular cloud computing platform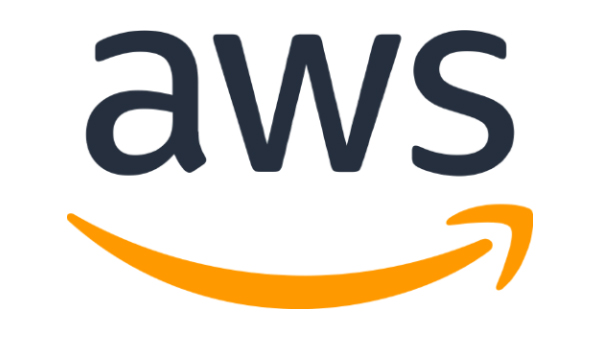 Why AWS?
With a complete suite of hosted infrastructure and platform tools, Amazon Web Services (AWS) has become the most popular cloud provider in the world. The broad range of services help businesses improve IT reliability, availability and security – and to better control IT capital spend.
Flexibility & scalability
Need more storage, RAM or processing power? AWS allows you to allocate additional resources in line with rising demand to ensure applications remain performant at all times. Everything you need to deliver world-class IT services.
Robust security
Data stored in AWS resides behind enterprise-class defences. Additional protective measures include encryption of data in transit and at rest, helping to improve your security posture and compliance.

Massive extensibility
Your applications built your way using AWS as the platform on which to develop. As well as an extensive range of native services, AWS also supports third-party technologies allowing you to build exactly what your business needs.
Only pay for what you use
With AWS you only pay for what you use. This allows you to get to market quickly and avoid the costly upfront investment of provisioning local data centre resources, ensuring you always have exactly what you need to deliver line-of-business operations.
Global coverage
Amazon operates a global network of cloud data centres, extending the potential reach of your applications. With the ability to replicate anywhere, your data is better protected against loss, readily available to your international partners and customers.
Who uses AWS?
As the world's most popular cloud platform, AWS is used in every industry for almost any application. The superior flexibility and availability make it an ideal choice for both client-facing and back-end operations.
AWS EXPERTS
Why Digitalis?
Digitalis are true multi-cloud experts. Whether you are planning an initial deployment or looking for ways to extend and improve your existing systems with AWS, Digitalis can assist.
Every AWS cloud project is conducted according to DevOps best practices, helping to accelerate development and deployment. Among the AWS services we offer are:
Architecture Consulting
Defining your needs and architecting a system capable of delivering against your strategic business goals.
VPC designs
Workload migration design
Capacity recommendations
Security designs
Server-less designs
Project Implementation
Building out the new system and implementing automation to reduce administrative overheads for your IT team.
DevOps engineering
CI/CD implementation of cloud infrastructure
CI/CD implementation for applications deployment
Data platforms implementations
Integrations with existing systems
Managed Services
Ongoing management and administrative tasks to ensure that your AWS environment remains fully performant and secure.
24×7 monitoring and incident participations
Integrations with customer service management processes
Regular patching and upgrades
AWS billing reports and analysis
Multi-cloud expertise
Digitalis are multi-cloud experts. Whether you want to add AWS to your existing cloud portfolio, or to migrate applications from another cloud platform, we can help.
This is just a snapshot of what we do.  
Please get in touch to discuss AWS and see how we can help improve your project outcomes.
Testimonials
Happy Customers
Yaron Amir
Operations Big Data Team Leader
Our work experience with digitalis.io feels more like a partnership than a consultancy company, and this feeling manifests itself in all the things that really matter: availability, dedication, hands-on expertise and ownership.