Turning information into action
Data Strategy
What information does your business need now and into the future? These questions are the foundation of your data strategy.
Looking for a partner to kickstart your digital transformation program? Need assistance with building web and mobile-facing digital services? 
Digitalis is here to help.
Our experts can help you navigate the challenges of specifying and deploying highly scalable systems in the Cloud, on-premises and hybrid that serve customers around the clock. We also ensure that your processes are fully compliant with any applicable regulations including GDPR, CCPA and PCI-DSS.
Digitalis Data Services combine cloud technologies, industry best practice and true multi-cloud expertise to design and deliver a data strategy built around your business goals.
Why DevOps?
Business agility and successful digital transformation rely on rapid, unrestricted access to data.
DevOps aligns your development and operations teams to accelerate application development and deployment. 
Part culture, part technology, part automation, DevOps services from Digitalis deliver some important benefits:
Agile, consistent, predictable and reliable application deployments – even as stakeholder demands change.
Fosters a truly collaborative culture focused on shared business outcomes.
Increased productivity and quality of software.
Better informed decision making to deliver better outcomes.
Faster resolution of issues and problems, minimising negative impact on operations.
Increased end-user satisfaction.
Cost reductions and efficiency gains, releasing funds for reinvestment in other strategic projects.
Digitalis applies DevOps principles to every customer project.
Digital-native companies, born in the Cloud, have a distinct advantage over industry incumbents. Freed from legacy infrastructure and processes, they are more agile, able to process enormous volumes of data in real time. This allows them to deliver a better quality of service to customers at lower cost. 
Mature enterprises must follow the lead of these new companies by modernising and transforming to achieve digital relevance, maintain market share and meet the expectations of their customers.
Your digitally transformed future demands low-latency access, analytics, real-time streaming and processing, quick search, high throughput, no downtime and more. No single solution will deliver on every requirement. Instead, you need a best-of-breed system configured to your requirements. 
Digitalis are multi-cloud experts, successfully deploying large-scale modernisation projects for clients in a range of sectors. Our engineers know how to solve architectural challenges, integrate with existing systems and take the final design to production.
Fully Managed Services
Digitalis provides customer focused bespoke managed services for the following technologies.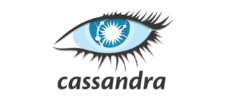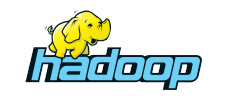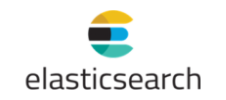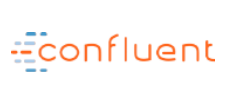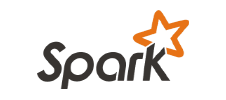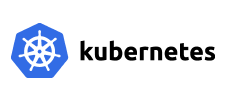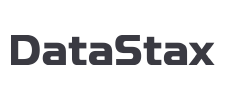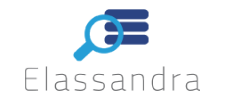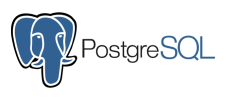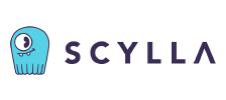 Why choose Digitalis Managed Services?
With a wealth of experience, Digitalis can help your business achieve the changes required to compete effectively in the digital marketplace.
24×7×365 Monitoring & alerting
Availability, performance, and events are proactively monitored by our on-call staff at Digitalis. Issues are identified and resolved much earlier in order to maintain the very highest levels of service for users and customers.
Performance tuning & management
Database performance is continuously evaluated with tuning applied to optimise your hardware investment. Our analysis will also help you to plan additional capacity requirements well in advance.
DevOps
Every Digitalis activity is aligned with DevOps principles. We automate, audit, version control, and test before applying changes to production. This includes provisioning, backups, repairs, patching, upgrades and every other operation.
Incident participation
In the unlikely scenario of an incident, our professional and expert staff at Digitalis are always on call to help. We will respond to any alerts quickly and work proactively will with you to find the quickest path to recovering the services.
Backup & restore management
Our team at Digitalis will design a backup and restore strategy that meets your recovery requirements and meets applicable compliance requirements. We also proactively monitor systems to identify and rectify failures quickly.
Upgrades & patch management
Digitalis tests & confirms open-source patches, liaising with clients to schedule implementation. Cloud technologies such as Cassandra, DataStax Enterprise, Kafka & Confluent Enterprise can all be patched and upgraded with zero downtime.
Testimonials
Happy Customers
Tom Richardson
Programme Delivery Lead – Data & Insight – RSA
How Digitalis helped RSA to exploit the business value of its data to deliver better regulatory outcomes, better customer outcomes, and control TCO
The challenge
Enabling business exploitation of a rich data source is an aspiration shared by many organisations; RSA had struggled for years to overcome the data engineering challenges in reliably maintaining a store of the rich, high-velocity flow of data from its policy administration systems. Without a solid data engineering foundation, we were unable to exploit and generate business value from our data.
The solution
Digitalis brought me, as the lead of the Personal Lines Data & Insight Programme in Personal Lines, the dependable partner I needed with the data engineering experience and battle-tested best practice data knowledge that I simply could not get elsewhere – not even from the platform vendor's professional services team.
The operational and maintenance expertise of the Digitalis team allowed RSA to focus on extracting business value from the platform we had created together. Digitalis also delivered major platform upgrade and cost-minimisation projects, which allowed us to stay in vendor support and to closely control and tune the cost-benefit ratio of the platform.
The benefits
The Digitalis partnership finally gave us the robust data foundation we needed to build our exploitation story. Without that in place, we could not have created the sales insight, regulatory governance and customer outcomes that helped us to deliver the best customer care results for our portfolio of almost a million retail insurance policies. To put it simply, I could not have asked for a more capable or more knowledgeable partner than the Digitalis team.