Performance. Scale. Resilience
Apache Cassandra
™
The de facto standard database for low latency, scale throughout and resilience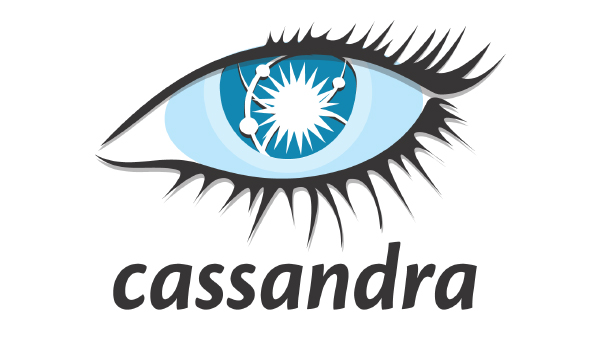 Why choose Apache Cassandra?
Apache Cassandra was initially developed at Facebook has been open-source since 2008. Numerous businesses have since adopted the technology, and now it is the de facto standard database where scale, throughput, low-latency, resilience, and multi-DC capabilities are required. 
Cassandra has become a popular big data database technology for use in a range of industries:
Banking and Finance
Banking and finance enterprises have to process a vast volume of real-time data – and customer demand for accessing data-driven services are only increasing. Traditional mainframes are no-longer capable of serving users that are typically accessing their account data a number of times each day via mobile apps.
Built for the Cloud, Cassandra allows customers to access their data whenever they want and much more, including backend operations.
A heavily regulated industry with requirements to store a large volume of internal operational data. Cassandra is also frequently used for the storage and retrieval of operational data including:
Audit and security events

Operational metrics

Transaction information
IoT
The vast scaling and processing capabilities make Cassandra a solid choice for IoT operations. For instance, immutable time-series data that requires near-infinite scale and resilience leverages Cassandra's strengths. Typical IoT use cases include:
Aircraft sensor data

Vehicle sensor data

Home automation & utility sensor data

Agriculture automation sensors

Freight monitoring – i.e. environmental sensors

Logistics and location tracking

Smart Cities sensor data

Smart Grids sensor data
Social media
Sentiment analysis relies on capturing messages, posts, and sharing activity from a large volume of users in real time. Making that data and insights immediately available to other users poses massive challenges to the data infrastructure.
Cassandra is frequently the database of choice for social media use cases.
e-Commerce
Amazon has set the benchmark of making products and relevant recommendations immediately available upon users landing on e-Commerce websites.
Cassandra powers many online stores, presenting products and recommendations based on each user's profile that has been assembled by analysing previous purchases and website interactions. The Cassandra database is able to capture activities and present highly personalised products and recommendations to the users online in the time it takes to load a webpage.
Entertainment
Cassandra is the de facto database of choice for many online entertainment services including:
Media streaming services – capturing user activities
Online gaming – messaging, state storage, activities
With support for massive data volumes and horizontal scaling, Cassandra offers a data platform that will grow alongside the business.
Security
Whether you are a company providing online security services, or managing internal IT security, there is an enormous volume of security events data that has to be captured and analysed in real time.
Infrastructure and applications create hundreds of thousands of events every day. Cassandra can capture every event and make it immediately available for consumption by the end users of your security platform.
By combining data streaming and processing technologies like Apache Spark and Apache Kafka, that information can be analysed and actioned in real time.
APACHE CASSANDRA EXPERTS
Apache Cassandra Services
The Digitalis team has decades of combined experience with Apache Cassandra, enabling numerous companies to successfully deploy and use this technology – in the Cloud, on premises and hybrid.
We offer the following services for businesses wanting to adopt and leverage Cassandra:
Fully Managed Services
Keep your Cassandra cluster operating 24×7 with managed services from Digitalis – in the Cloud, on premises, or a hybrid accross both. While we ensure everything is running optimally, your team can focus on delivering strategic projects. 
Our managed services align with your operational requirements and how you need it deployed. We can integrate with your existing systems, security and operational processes to ensure you have complete visibility and confidence in the deployment. 
Our managed service includes: 
24×7 incident participations and recovery
DBA services
Regular patching
Disaster recovery operations including backup & restore
Monitoring & alerting
Integration with customer service management tools
Alignment with your release management and operational procedures
Capacity management and reporting
SLA adherence
Security compliance
Architecture Consulting
Our Cassandra experts will assess your requirements and design the best database architecture for your needs. We can assist with any deployment infrastructure – on premises, cloud, or hybrid across both.
Our consulting services include: 
Deployment architecture
Security design
Capacity design
Disaster Recovery design
Performance optimisations
Patching & upgrade strategy
Data modelling
Observability design
Implementations
To kickstart your journey to continuous improvement, every Digitalis implementation project is managed according to DevOps principles.
Our highly experienced engineers oversee every aspect of deployment including: 
Deployment automation
Security implementation
Patching & upgrade automation
Schema implementation
Operational acceptance testing
Performance testing & tuning
Disaster recovery process
Training
Digitalis Cassandra experts can train your team on how best to use, operate and architect Apache Cassandra.
Training topics include: 
Cassandra Architecture

Data modeling

Installing & configuring Cassandra
Managing Cassandra
Planning Cassandra deployments
Monitoring Cassandra
Performance tuning
Backup & restore operations
Patching & upgrading
Security
Cassandra Tools
Application development using Cassandra

Frustrated by the operational tooling available for Apache Cassandra, Digitalis built their own called AxonOps. AxonOps provides the following assistance for your Cassandra clusters.
Cassandra Observability
Cassandra Alert Integrations
Cassandra Fully Automated Repair
Backup & Restore Management
Report Generation
Learn more about AxonOps on the dedicated website.
Testimonials
Happy Customers
Aaron McKee
CTO at Blis, location-powered advertising & analytics
The team at Digitalis have been amazing allies in our management and optimization of our high-throughput, low-latency Cassandra infrastructure.
Blis is the global leader in location-based data, analytics, and advertising. We help brands such as McDonalds, Samsung, and Unilever understand and reach current and prospective customers at scale.
Our decision technology participates in over 300,000 real-time programmatic auctions a second, with a 99th percentile latencies under 10ms. Cassandra has powered each of those decisions. With such punishing performance demands and a business that values cost-efficiency, we knew we needed experts to help us get the most out of Cassandra.
Digitalis helped us turn a costly, fragile, and slower-than-necessary Cassandra deployment into a rock-solid data layer that scaled with our business. More importantly, Digitalis was always there to help ensure the system kept working optimally and to make suggestions on how to improve our infrastructure even further.
When we moved infrastructure from Amazon Web Services to Google Cloud, Digitalis was also there to make the transition effortless and smooth.
Digitalis gave us peace of mind, stability, and the ability to focus on our core technologies.
The time to start is now
We have helped numerous companies become successful with Cassandra and we can help yours too.