Google Cloud Platform
™
Moving to a containerised future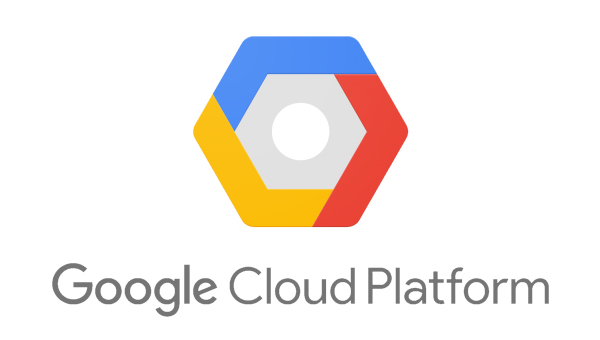 Why GCP?
The Google Cloud Platform has evolved from Google's own experiences delivering enterprise-class applications on a global scale. From server virtualisation to hosted web apps, there's a range of services available that will help your business build strategic applications.
Outstanding AI and data analytics
As you would expect from a company that makes most of its income from big data and analytics, GCP offers outstanding AI tools for use in your applications. Automation, ML and AI will unlock additional value from your data assets, improving operational efficiency and strategic decision making.
Future-ready containerisation
Although GCP supports virtual servers, there is a heavy emphasis on containerisation. By reducing applications to their runtimes and libraries, containers are faster and easier to deploy – and more cost-effective in a pay for what you use pricing structure.
Scalability and speed
GCP often outperforms other cloud providers in terms of speed. Their Faster Cable System is capable of delivering speeds of up to 10Tbs for Google Cloud customers. This additional speed reduces processing times and increases application performance, offering a potential competitive advantage.

Simplified pricing
Although all cloud platforms bill according to resource usage, some pricing models are more complex than others. GCP in intended to be simpler by using a single charging model for everything. Costs can be further reduced by committing to purchase resource usage in advance. Google's model gives you greater control over your costs, reducing the risk of cloud over-spend.
Who uses Google Cloud?
Google serves a diverse range of clients, from airlines to payment processors to retailers to healthcare. The GCP platform is suitably flexible and powerful for virtually any industry or application.
GCP EXPERTS
Why Digitalis?
Digitalis works with all the major cloud vendors, often helping clients to build multi-cloud services. Whether you are planning an initial deployment or looking for ways to extend and improve your existing systems with Google Cloud, Digitalis can assist.
Every Google Cloud project is conducted according to DevOps best practices, helping to accelerate development and deployment. Among the Google Cloud services we offer are:
Architecture Consulting
Defining your needs and architecting a system capable of delivering against your strategic business goals – including hybrid or multi-cloud operations.
Project Implementation
Building out the new system and implementing automation to reduce admin overheads for your IT team.
Managed Services
Ongoing management and admin tasks to ensure that your GCP environment remains fully performant and secure.
Multi-cloud expertise
Digitalis are multi-cloud experts. Whether you want to add GCP to your existing cloud portfolio, or to migrate applications from another cloud platform (like AWS or Microsoft Azure), we can help.
This is just a snapshot of what we do.
Please get in touch to discuss GCP and see how we can help improve your project outcomes.
Testimonials
Happy Customers
Avi Kalvo
DevOps Engineer
Digitalis professionals were mentoring and supporting us throughout a complex migration project.
They did that with full devotion and were always available for us with quick solutions and guidelines, which eventually lead to the successful delivery of this project in a short time and in high quality.