SCYLLADB
™
NoSQL database for ultra-high performance and availability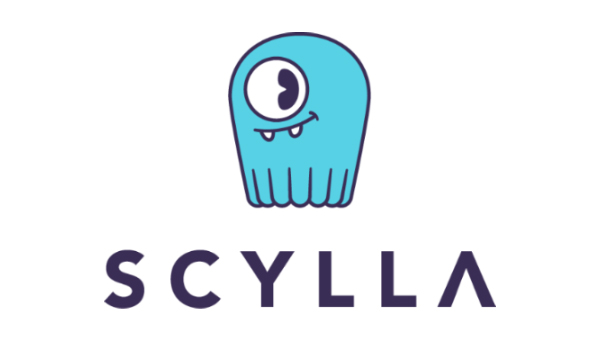 Why choose ScyllaDB?
ScyllaDB is one of the industry's most performant NoSQL database, delivering big data capabilities at speed. Both faster and cheaper than other systems, ScyllaDB is an excellent choice for real-time operations or applications where low latency and high availability is a priority.
Benefits of ScyllaDB include
High availability
Data can be replicated across availability zones to stop you creating a single point of failure in your cloud. System updates can also be applied to a running system without affecting operations.
Security
ScyllaDB ensures your data is properly protected in the Cloud or on premises. Single-tenant security, encrypted backups and key management keep data safe and assist with your compliance obligations.

Scalability
Need more power? Simply assign additional cores to ScyllaDB and watch performance grow up – and out. The system keeps on growing in line with your demands.
Performance
Capable of delivering millions of OPS throughput from a single node, ScyllaDB offers exceptional price performance. And with single-digit millisecond P99 latencies, it delivers your data exceptionally quickly too.
No vendor lock-in
Keep your future technology options open thanks to ScyllaDB's design that simplifies future migrations and deployments. The system is also fully compliant with Cassandra and DynamoDB allowing you to migrate without changing any code.
SCYLLADB EXPERTS
ScyllaDB
Digitalis has extensive experience of specifying, configuring and deploying ScyllaDB in production environments.
We offer complete lifecycle services for your ScyllaDB project including:
Fully Managed Services
We can ensure you continue to realise maximum value from your ScyllaDB database by providing 24×7 managed services for your deployment – in the Cloud, on premises, or a hybrid accross both.
Our managed services align with your operational requirements and how you need it deployed. We can integrate with your existing systems, security and operational processes to ensure you have complete visibility and confidence in the deployment. 
We will take care of the following:
24×7 incident participations and recovery
Regular patching
Disaster recovery operations including backup & restore
DBA services
Monitoring & alerting
Integration with customer service management tools
Alignment with your release management and operational procedures
Capacity management and reporting
SLA adherence
Security compliance
Architecture Consulting
We will assess your strategic goals and design a ScyllaDB architecture capable of helping you achieve them.
Digitalis can assist with the following:
Deployment architecture
Security design
Capacity design
Disaster recovery design
Performance optimisations
Patching & upgrade strategy
Data modelling
Observability design
Implementations
Our expert DevOps engineers can assist with the initial implementation and configurations of a ScyllaDB deployment including: 
Deployment automation
Security implementation
Patching & upgrade automation
Schema implementation
Operational acceptance testing
Performance testing & tuning
Disaster recovery process
Get started
High-performance NoSQL database
Learn more about our previous ScyllaDB deployments – and what we can do for your business.