The Benefits of Having a Data-Driven Business Strategy
In this day and age, having a data-driven business strategy isn't an option – it's a necessity. Using hard, reliable data to understand and improve your business's processes can have all sorts of amazing benefits – from cutting costs to coming up with incredible innovations. If you're a business owner, CFO, entrepreneur, marketer, or any other type of professional, then you are aware of just how important a data-driven strategy can be for every organization. 
What Is A Data-Driven Business Strategy?
A data-driven approach means making strategic decisions based on data analysis. A data-driven business strategy can allow companies to examine, organize, and explore their data with a single goal: to improve their products or services for their customers. By improving based on data, the business can also become more cost-effective, make more accurate decisions, increase their sales, and even improve their competitive advantage.
What Are The Benefits of Having a Data-Driven Business Strategy?
There are several benefits to implementing a data-driven business strategy. Below, we outline a few of the most important ones:
Accurate Decision Making
"While intuition can provide a hunch or spark that starts you down a particular path, it's through data that you verify, understand, and quantify."

Tim Stobierski, marketing specialist and contributing writer for Harvard Business School Online
Bias leaves the room when a data-driven strategy is applied to any decision-making process. We may think option A is better than option B, but without any hard data to back up this affirmation, it's simply based on biased opinion. A data-driven strategy can aid the decision-making process of any company in order to guarantee that accurate decisions – aimed towards growth and innovation – are made.
Reduce Costs
"For businesses that fully commit to being data-driven, this choice offers significant payoffs that can make the difference between surviving and thriving."

Jon Paul McLeary, brand messaging leader at Lumen.com
Big data initiatives help companies do much more than just "understand" what's happening. They can also help find opportunities to reduce expenses in time, thus becoming cost-effective and allowing you to spend that budget on an insight-driven action. 
Transparency & Accountability
Data-driven approaches can improve the transparency and accountability of any organization. Being able to "see the numbers" will help improve overall teamwork and employee engagement, which in turn can help enhance the company's performance. Also, data-driven management can help employees be in control of their objectives through hard data. Goals are clearly defined, the overall results are measured accordingly, and transparency takes top priority. 
Insight-Driven Actions
"Be bold and innovative. A data-driven company is not afraid to overhaul its approach to a certain problem, or afraid to adapt to changes in its surroundings."

Brad Horling, Director of Business Intelligence at Emtiro Health
The fact that you can study your business from all angles and analyze every last speck of data will mean that you are able to gather valuable insights that can turn into actionable operations. 
This means that you – as a business – will be able to offer hyper-personalized offers, refining your customer experiences to what your customers want, need, and envision. This can help turn casual shoppers into loyal, long-term fans.
Increased Customer Visibility
Smart use of big data will allow businesses to know their customers like never before. Thanks to the digital age, we can now know our customers' age, location, interests, shopping behaviors, and much, much more. A data-driven approach here will be able to unify the different data from all the sources available in order for you to build the best action plan to target and communicate with these specific sets of people. 
Improved Efficiency
If data and analytics are utilized to improve a business's core functions and competencies, efficiency and effectiveness rise to the top. Applying a data-driven strategy does not refer only to decision-making or customer satisfaction. It can also apply to internal processes, which improves the overall productivity of any business. 
Better (And Faster) Reactions
"Businesses have always relied on data—sales figures, material costs, market projections—to formulate business strategies. The difference for the modern business is the variety, velocity, and volume of the data available to inform those strategies. The increased adoption of emerging tech and applications that require low-latency access to high-volume data means the data-driven business must acquire, analyze, and act on new data quickly."

Jon Paul McLeary, brand messaging leader at Lumen.com
When you – as a business – see an undeniable piece of data, you will have to take action. For example, if a particular product or service isn't performing well or selling as much, it is time to consider switching it up, changing the approach, or stop selling it altogether. Or if an area of opportunity is found, then it is time to pounce on it and make it part of your everyday chores. Simply said, when you apply a data-driven strategy, you become more proactive. The data tells a story to which you need to react. 
Competitive Advantage
Understanding your business, your customers, and applying data-driven solutions is sure to give you one thing: a competitive advantage. Data-driven strategies make the most of your business both inside and out. Streamlining operations, understanding customer needs, understanding how to stand out from your competitors, and aiming for constant innovation are the key factors behind a successful data-driven business. 
All of these are a few of the benefits a data-driven business strategy can bring to the table. And this is just the tip of the iceberg. We can guarantee that there are many, many more benefits waiting to boost your business forward. 
So, Should You Implement a Data-Driven Business Strategy?
The short answer will always be yes. Data doesn't lie, which is why it's the only surefire way to improve all aspects of your business operations. If you would like to know more about how to implement modern data and cloud technologies to your business, we at Digitalis do it all: from cloud migration to managed services, we can help you modernize your operations, data, and applications. We provide consulting and managed services on cloud, data, and DevOps for any business type. Contact us today for more information or learn more about each of our services here.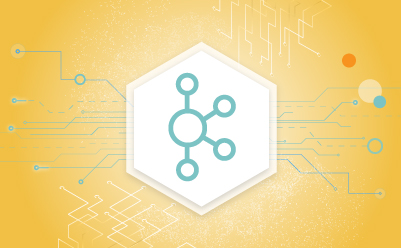 This blog gives an overview of zookeeper less Kafka and the implementation in Apache Kafka 3.0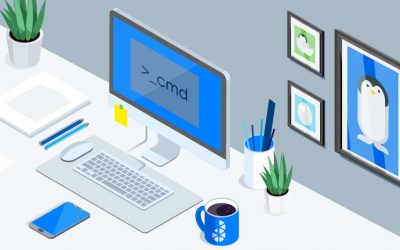 This blog describes different approaches to SSH tunneling along with practicle examples. Hopefully you find it helpful!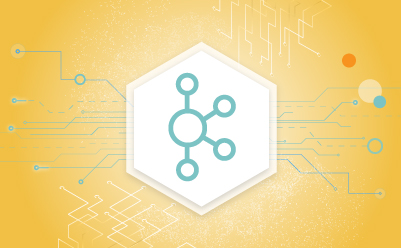 This blog shows you how and provides a fully working Ansible project on Github to install Kafka and manage its security.